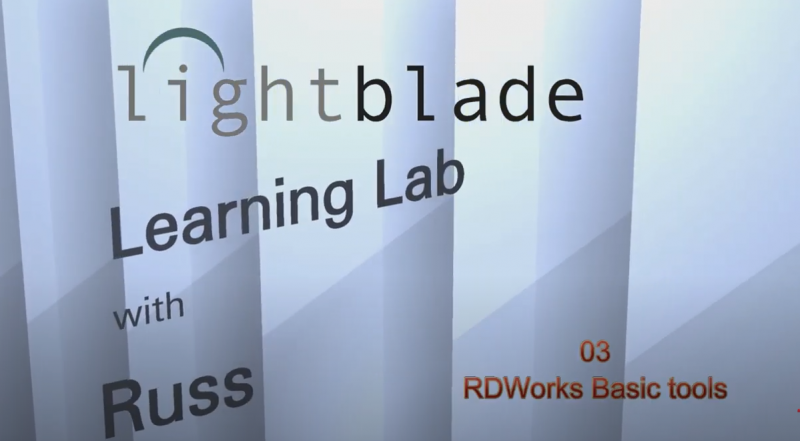 Our first series of blog posts is intended for users new to laser cutting, and, we figured that if a Lightblade is potentially on your wish list, it would be more useful to walk you through the software our system uses rather than dive into the murky undergrowth of open licence software packages.
So, in a slight deviation from the plan to compare the packages available, we thought it best to focus on RDworks and demonstrate how easy it is to use as a first time laser user.
It's an overcast Tuesday morning here at Thinklaser, time to grab a cuppa, open up the biscuits of choice and read on!
RDWorks; what is it and why is it important?
In its most basic form, RDWorks is the software that controls the laser.
It's a fairly simple program, you're almost better off to think of it as a printer driver rather than a CAD/CAM system. Its genius lies in the ability to quickly and simply create machine G-Codes (the cutting instructions for the laser) from a wide range of input files. These G-Codes then tell the laser how fast to move the head, how much power to use, what to cut and what to engrave.
The limitations lie in the ability to draw or edit complex profiles – you can enter and modify text, draw basic shapes and create arrays (we'll go into this at a later date as its actually quite a powerful feature). However you're far better off using a dedicated drawing package such as Coral Draw or Adobe Illustrator to create or modify drawings.
Rather than creating a complex series of instructions and screenshots to show you how the program works, I'm going to hand you over to our tame Lightblade Super user….
Some people say, he can create G-Codes in his head, and that when Dominic Cummins went for an eye test, he actually just wanted to check a cutting file – All we know is that he's called Russ.
So here is the basic's of RDWorks, how to create shapes & lines, input text and manipulate features in the drawing window – it's a useful place to start and will give you tools begin using the software.
Here is the link to the first step in RDWorks enlightenment: https://www.youtube.com/watch?v=drr8sfe_l4s and – as always, huge thanks to Russ for his amazing work.
The team at Thinklaser are always on hand to talk through any questions or issues you might have using the software or our machines – feel free to get in touch at info@thinklaser.com or call us on 01737 826902.